You're Invited to a special Giving Day event with the W.K. Kellogg Arabian Horse Center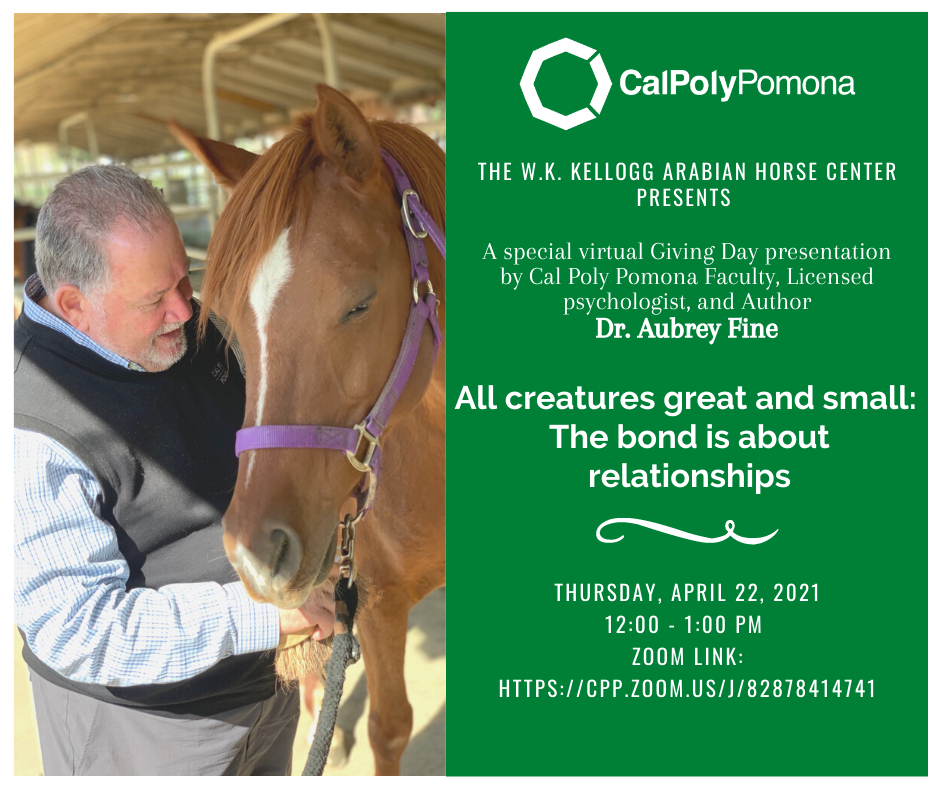 You're Invited to a special Giving Day event!
All creatures great and small: The bond is about relationships
https://cpp.zoom.us/j/82878414741
Thursday, April 22, 2021 12:00pm – 1:00pm
Dr. Aubrey Fine, Faculty Emeritus, Cal Poly Pomona
Many have acknowledged the important roles animals have played in the lives of humans. Newspapers, magazines and films are filled with true stories of  heart-warming accounts of how animals have impacted our lives. In so many ways, science is now confirming what many have known for years: surrounding ourselves with these beings is good for our well-being.
Within this session Professor Aubrey Fine will give a brief overview of the value of the human animal bond and highlight some of the benefits. He will also focus on his own personal journey with the animals in his life including his warm-hearted friendship with CA Poly's C.P. Metropolitan who he calls "Amber".